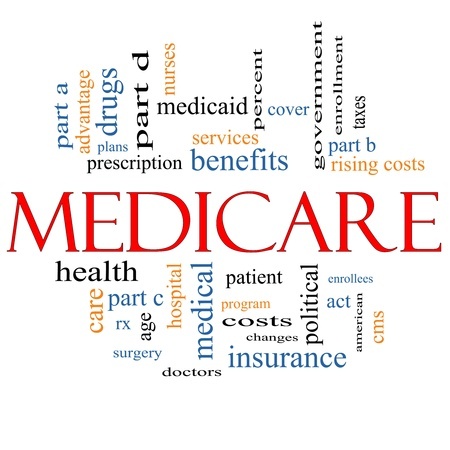 Medicare and Employer-based Medical Coverage
Posted: August 29, 2017
Turning 65 or disabled?
If you have medical coverage through a current or former employer you will need to make some important decisions about whether to enroll in Medicare. Every person's situation is different, some factors to consider when deciding between employer coverage and Medicare.
Enroll in Medicare Part A?
Most people take Part A because it is premium free.
You may wish to delay Part A enrollment if your employer-sponsored health coverage is a high-deductible plan with a Health Savings Account (HSA), you and your employer cannot make further contributions to the Health Savings Account once you're enrolled in Medicare (although you can make withdrawals).
Enroll in Medicare Part B?
There is a late enrollment penalty if you delay Part B when you first become eligible.
If you have employer based coverage based on CURRENT employment (actively at work) you can usually delay Part B without having to pay a late enrollment penalty when you enroll later. When you retire you'll have a Special Enrollment Period to sign up.
Whether you need to enroll in Medicare Part B depends on:
1.Your age, and
2.How many employees work at your company
Each employer plan works differently. ALWAYS contact your plan's benefits administrator to find out if you need to enroll in Medicare, and then confirm the information with the Social Security Adiministration.
Here is a good reference chart to determine – Medicare who pays first?
Enroll in Part D?
Offered as a stand-alone through private insurance companies; similar to A and Part B. There is a late enrollment penalty for Medicare Part D if (a) you don't sign up when first eligible or (b) you don't have creditable drug coverage that is as good as standard Medicare Part D. Most employer coverage is creditable coverage; but you should verify that every year (the plan should send an annual notice), especially if you have a high deductible health plan.
Those receiving Social Security benefits – you will automatically be enrolled in Medicare Parts A and B when you turn 65 or on the 25th month of disability.
Those NOT receiving Social Security benefits – you will need to apply for Medicare when you turn 65 or decide to delay taking your benefits past retirement age.
Consult with your group benefits administrator or broker to help assess your plan options.
Additional Resources
https://www.medicare.gov/sign-up-change-plans/when-can-i-join-a-health-or-drug-plan/when-can-i-join-a-health-or-drug-plan.html
https://www.cms.gov/Outreach-and-Education/Reach-Out/Find-tools-to-help-you-help-others/Medicare-Open-Enrollment.html