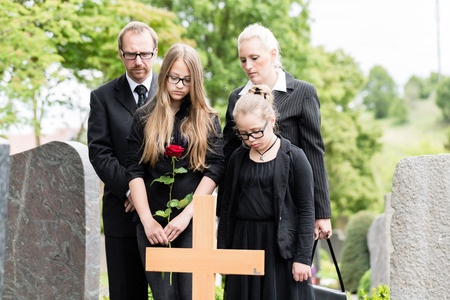 Tools and Tips During a Time of Loss
Posted: September 15, 2016
Always go to the funeral. I read this message several weeks ago in an online repost and I remember it catching my eye. I've always questioned those who seemingly go to every funeral they hear about, however, the past several days have brought for me a new perspective.
This week my family has suffered the loss of three beloved grandmothers'. The passing of my own Momaw followed the loss of my stepmother's dear mom and preceded the loss of my stepfather's mother. How unlikely to have three funerals within five days in the same small West Virginia town.
As I greeted visitors at my own grandmother's funeral and the faces of generations that influenced her 93 years, I finally understood that while many in the room loved her, there was an equal number that were simply there to show support for friends and loved ones who were grieving. The visitors universally had other places to be, but had chosen to view the day as an opportunity to be there for us rather than as an inconvenience.
I'm sorry to say I missed the first funeral and was not there to support my stepmom; I had excused myself by sending flowers and the knowledge that I did not know her mother. I will not make the same mistake tomorrow. My stepdad spent some of his mother's last hours showing support for my mother and me during our time of loss and tomorrow I will do the same for him.
Always go to the funeral is certainly a great tip (shared originally in a great piece by Deirdre Sullivan on NPR). Below are some helpful articles with other tips and tools during family loss.
Funeral Tips for Supporting Others
How to File and Insurance Claim