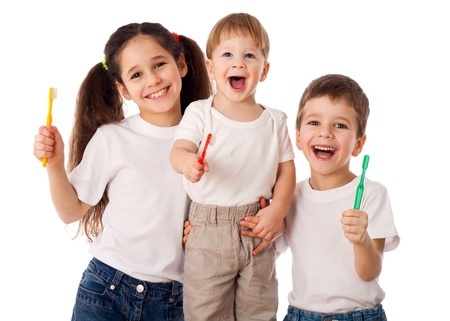 Happy Healthy Hump Day: A CLEAN MOUTH IS A HEALTHY MOUTH
Posted: June 21, 2017
As you know, I am a mother of two busy little bees. And, at times I have thought just for today…It would be easy to skip simple things like brushing teeth when we are late leaving for school or exhausted at bedtime. Then I realize what a lifelong impact this decision could have on my kiddos health.
Oral health is essential to overall health. Good oral health improves a person's ability to speak, smile, smell, taste, touch, chew, swallow, and make facial expressions to show feelings and emotions. However, oral diseases, from cavities to oral cancer, cause significant pain and disability.
The health of the teeth, the mouth, and the surrounding craniofacial (skull and face) structures is central to a person's overall health and well-being. Oral and craniofacial diseases and conditions include:
Dental caries (tooth decay)
Periodontal (gum) diseases
Cleft lip and palate
Oral and facial pain
Oral and pharyngeal (mouth and throat) cancers
Xerostomia (dry mouth)
The significant improvement in the oral health of Americans over the past 50 years is a public health success story. Most of the gains are a result of effective prevention and treatment efforts. One major success is community water fluoridation, which now benefits about 7 out of 10 Americans who get water through public water systems.
Good self-care, such as brushing with fluoride toothpaste, daily flossing, and professional treatment, is key to good oral health. Staying away from tobacco use, excessive alcohol use and maintaining a healthy diet also contribute to a healthy mouth. A recent Centers for Disease Control and Prevention (CDC) publication reported that dental sealants prevent over 80% of dental cavities.
One of the simplest lifelong lessons you can provide your little ones: A CLEAN MOUTH IS A HEALTHY MOUTH. Brush your teeth regularly. Get out that floss. Rinse after eating sugary foods throughout the day. See your dentist at least twice a year. Parents, teach by example. Kids learn what they see. Make sure they see you doing what is needed for a healthy mouth.
Additional Resources
http://www.mouthhealthy.org/en/az-topics/o/oral-health
http://www.webmd.com/oral-health/default.htm