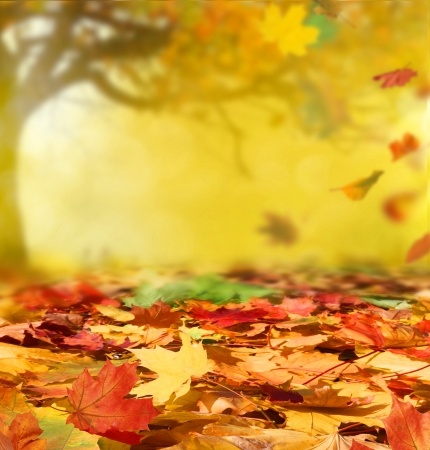 Fall in Love with Fall Again
Posted: August 22, 2017
When I was a child, the onset of fall was my favorite time of year. Okay, maybe not going back to school so much, but back to school meant new clothes. And, that I could get behind. My favorite clothes, and it may have come from this tradition, are sweaters and jackets. Remember, the interview question in the movie Miss Congeniality? "What is your favorite date?" And, the contestant's response comedically included, "because I can wear a light sweater." Bingo, that is me.
Living on the east coast from New York to Pennsylvania and now here in Virginia's Blue Ridge, I have experienced the glory of the changing of the leaves year after year. Who doesn't like all those gorgeous fall colors? Except, those beautiful fall colors are followed by the dropping of leaves. Now, in my family, we always had a big yard with oodles of trees which meant many weekends raking and raking and raking some more. I was the oldest and seemed never to partake, but the younger ones had a wonderful time jumping in the piles, making forts and disrupting what we had worked for hours to accomplish. Which meant, that I raked again. Oh well, at least they enjoyed themselves.
The third biggest reason that I loved fall while growing up was the return of all my favorite television shows. Once upon a time, there was only one TV season. It began in middle to late September and ended just before school let out in June. Summer was just for reruns. Everyone was outside from the time they woke up until bedtime anyway. Of course, there were only the big three networks then. With the introduction of cable, they broke that mold and now there are seasons and mini-seasons that begin and end all throughout the year. However, fall still has a lot going on. I just perused TV Guide's Watchlist and there are a whole host of shows returning in the next few weeks…right on schedule. Thank goodness for DVR!
While I may not be that youngster anymore, I still look forward to this time of year and enjoy getting back to my sweaters, drives on the parkway to see the changing of the leaves, and I can't wait for the return of This is Us tonight.