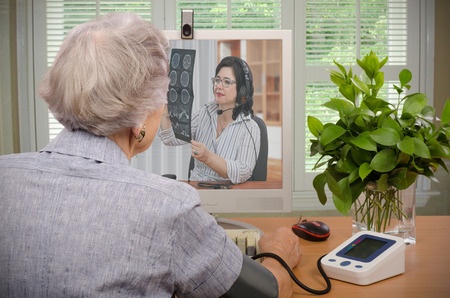 Telehealth, the Future of Medicine, Available Now
Posted: June 7, 2016
One thing that I've noticed recently in working with private healthcare insurers has been the gradually expanding coverage option for telehealth medicine (defined as "the use of medical information exchanged from one location to another via electronic communications to improve a patient's health"). Family physicians and other primary care clinicians are poised to benefit from these changes. In recognition of the changing payment landscape, the American College of Physicians, the American Academy of Family Physicians, and the American Academy of Pediatrics all published policies or position papers on appropriate telemedicine use and reimbursement last year.
Historically, Medicare has been less willing to reimburse such tele-medicine services. Congress has introduced new bipartisan legislation that may remove many of the program's current restrictions to telehealth services – the Creating Opportunities Now for Necessary and Effective Care Technologies (CONNECT) for Health Act,

Recent carrier strategies aimed at increasing utilization via web-based physicians make you wonder if primary care practices, those without virtual visit capabilities, might someday be viewed as anachronisms, like banks before automated teller machines and smartphone check depositing apps.

According to a Graham Center Policy One-Pager in the January 15th issue of AFP, only 15% of family physicians surveyed in 2014 were using telehealth even though most agreed that it improves access and continuity of care. Geographical and generational differences influence telehealth use; according to the original study report, telehealth users were more likely to see patients in rural settings and to have practiced for 10 or fewer years than non-users. Non-users were more likely to cite barriers such as equipment cost, lack of reimbursement, lack of training, and potential liability issues.
It's unlikely that tele-medicine will replace face to face patient care, nor should it. However, it could be a tool to help bend the cost of healthcare trend downward….even if slightly.