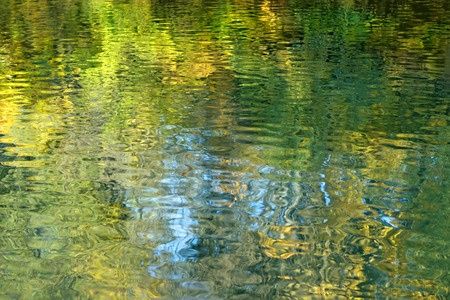 Exercise Your Body, Your Mind, Your Soul
Posted: June 9, 2016
I have had the opportunity to spend some windshield time driving around Virginia and especially the Blue Ridge Mountains over the past several weeks. There were times I thought about the long hours and the time away from home, however, the nature that was all around me kept pulling my thoughts back to just how blessed we all are to live in such a glorious place. Maybe it was the beautiful pink and white blooms that painted the roadside as the mountain laurel bloomed, or the baby deer, foxes and bear that peeked out of the woods ready to explore the changing landscape. Either way, I found the travels therapeutic and I began to look for scenic roads and paths to take me where I was going. This all got me thinking, while I love a grilled burger, lying on the beach and traveling with family, we are incredibly fortunate to have the most relaxing, beautiful and activity-filled landscape in the country right here in our own backyard.
Arriving back at the office, I was greeted with the typical industry emails about wellness programs, biometric tests and other items that seem to clutter my mailbox daily. It got me thinking about some of the ways we can lead healthier and happier lives by taking advantage of all that surrounds us.
Here are several thoughts I had about the outdoors and how it encourages a healthier lifestyle and improved wellbeing.
First, I always find that it is much easier to exercise when I am outdoors. Whether it's a mountain hike, a bike ride, a canoe trip or a round of golf; I don't have to think exercise, it just happens.
The outdoors has an addictive quality to it. When you finally take the time to venture out, the payoffs are so big. Whether it's one of Virginia's famous waterfalls, a picnic along a Blue Ridge Parkway overlook, a hike to a place like Dragon's Tooth or a fishing trip on the James, you find that you don't want to leave and you can't wait to come back.
Activities are boundless. Have you picked up one of Virginia's outdoor guides or periodicals lately? Within just a short drive from anywhere in Virginia, there is a 5k run, a group bike ride, a music festival, an art show and so on. Again, something for everyone at all levels. So there is plenty to get you out there and once you do, nature will take over.
We all are busy and our lives become "cluttered". Taking a trip to the mountains, an area river or stream or the local park near your home is a great way to unwind. It is amazing how the time spent outdoors relieves stress. The smell of the clean air, the activity, the downtime, the birds singing and the sounds of the local waterway can all wipe away the baggage from the preceding week.
We all know that sunlight in excess can be harmful. That said, exposure to sunlight in the correct amounts and using the proper protection, can be extremely good for your body and mind. There are countless studies and articles about vitamin intake, increased metabolism, improved happiness, enhanced immune function and on and on. Be smart, but make sure you get out and about as often as you can and see if you notice a change in how you feel.
The outdoors is a perfect place to spend time with your family. We all have to watch budgets, manage time and make choices in our lives. While going to a movie, grabbing an ice-cream cone or grilling burgers are quick and easy, they can be expensive and may fall short in the healthy category. The wonderful thing about our region is that you can be in the outdoors in minutes, it is practically free and the time spent with your family is priceless. My most cherished memories are still the times I spent with my family going on bike rides, learning to catch hellgrammites and then floating down the James catching fish till my arms got tired or hunting for Morels in the spring time. Happiness is maybe the best medicine in the world.
I could go on and on, however, I will instead challenge you to stop reading this and start exercising your body, your mind and your soul in the wonderful outdoors of Virginia.