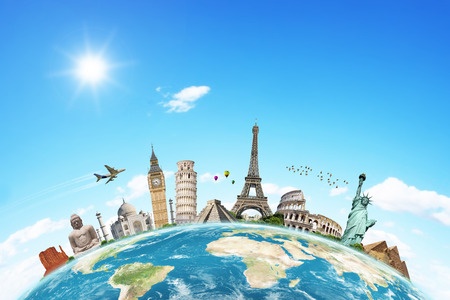 Do Not Pass Go! – Without Travel Insurance
Posted: May 12, 2016
Planning on taking a trip outside the United States? Did you know that most major medical plans do not cross the border? Take a few minutes to learn the rules:
Trip cancellation Insurance may reimburse you for travel expenses if you are prevented from taking your trip for unforeseen reasons such as accident, illness, or death of a relative.
Tip – Most trip insurance plans do not cover cancellations on non-refundable vacations so be sure to read the description of coverage carefully. Don't Overpay for small items like luggage coverage.
My sister was convinced she had found the right plan which included luggage coverage up to $1500 for her electronics on an extended stay in Asia. After reading the fine print the plan excludes all mobile phones, has a limit of $250 per device with an aggregate maximum of $500, and covered her only while in transit at an accredited international airport. The additional cost for this protection was over $300 annually, you can do the math.
Travel medical provides coverage for medical, dental, and emergency expenses. There are various types of plans ranging from short trips to extended stays for vacationers, international students and mission trips. Some even provide universal coverage for prescription drugs.
Be sure to review plans designed for your specific situation and length of travel. Ask yourself: Will this plan cover pre-existing conditions? Will it coordinate with my existing coverage? Is there a network of providers that I am limited to?
Emergency medical evacuation generally only provides emergency transportation.
Your current health plan and/or credit card may already include some coverage. However, often there are limits and restrictions on coverage for shorter trips.
Most health plans do not provide coverage for services related to acts of war so it's important to have coverage for evacuations not just for medical emergencies but also political, terrorist, and natural disasters.
This is one of those things you don't realize the full value of until it affects a loved one. Can you imagine if a loved one was suddenly hospitalized and went into coma?
(1) Within an hour a helicopter is prepped and ready, while arrangements are made for a companion to fly with him.
(2) During a 21 day stay in the hospital, you have access to a care management team 24/7 that would oversee the care by coordinating with the physicians abroad. (3) When the patient is well enough to make the journey back, a sky nurse is sent to pick her up and travel back first-class (checking vital, fluid, etc…) to bring her to your front door.
My mother is recovered now from this experience in 2014, from an ear infection gone wild into the brain.
Accidental Death covers death or dismemberment at any time during a trip while Flight Accident Insurance only provides coverage for death or dismemberment while in flight.
Follow the rules – To take advantage of a policy's coverage, you have to follow the fine print, which means calling the insurance company before you take action. For example, let's say you need to return home early don't just go out and buy a new airline ticket or charter a business jet. Money you spend without authorization will likely not be reimbursed.